About Denver's Firehaus Pilates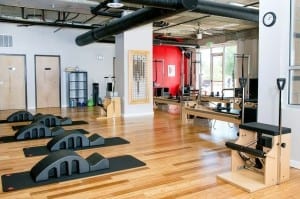 Firehaus Pilates Studio Denver is a beautiful, open studio with over 1600 sq. ft. of floor space, custom Pilates equipment, an abundance of natural sunlight and offers a wide variety of Pilates classes and workshops. Located in the heart of the Highlands neighborhood in Northwest Denver, the studio is situated on the corner of West 38th Avenue and King street.
Voted Best Pilates Studio in Denver!
Owner Rachel Algra, opened Firehaus Pilates Studio to the public on June 1, 2012. Firehaus Pilates is warm and welcoming to everyone interested in Pilates.