Firehaus Pilates Instructors
Rachel Algra:
Polestar© Pilates Practitioner/ Owner
Rachel was first introduced to Pilates after experiencing years of chronic pain and undergoing multiple surgeries. The combination of Pilates and physical therapy helped her regain a normal lifestyle. She is now passionate about teaching Pilates not only in the rehabilitation industry, but to those in every walk of life! Rachel has been a Polestar© Pilates Practitioner since 2007 and opened her practice in 2010. Since then she has obtained extensive training in multiple areas of the Pilates industry including women's health, neurological rehabilitation, joint replacement, disc patholgies, scoliosis and chronic pain. She is also certified through RockTape in Fascial Movement Taping as well as Rock Blades Fascial Movement Techniques.
Originally from Minnesota, Rachel made Colorado her home in 2005, and currently resides in Westminster with her husband Kris and their two crazy cats! Rachel enjoys hiking, camping, cooking and playing the piano.
Email: rachel@firehauspilates.com
---
Vanessa Kinsey:
Polestar© Pilates Practitioner

Vanessa was first introduced to Pilates in her final years of college, taken as just an elective she quickly realized her passion for the intense and effective workout. After being a client of Firehaus Pilates for close to a year she decided it was obvious she needed to start her Polestar Pilates Certification. Vanessa graduated from Metropolitan State College with a Bachelors degree in Business Management.
Email: vanessa@firehauspilates.com
---
Emily Sharpe:
PMA® Certified Pilates Teacher
Balanced Body® Pilates Practitioner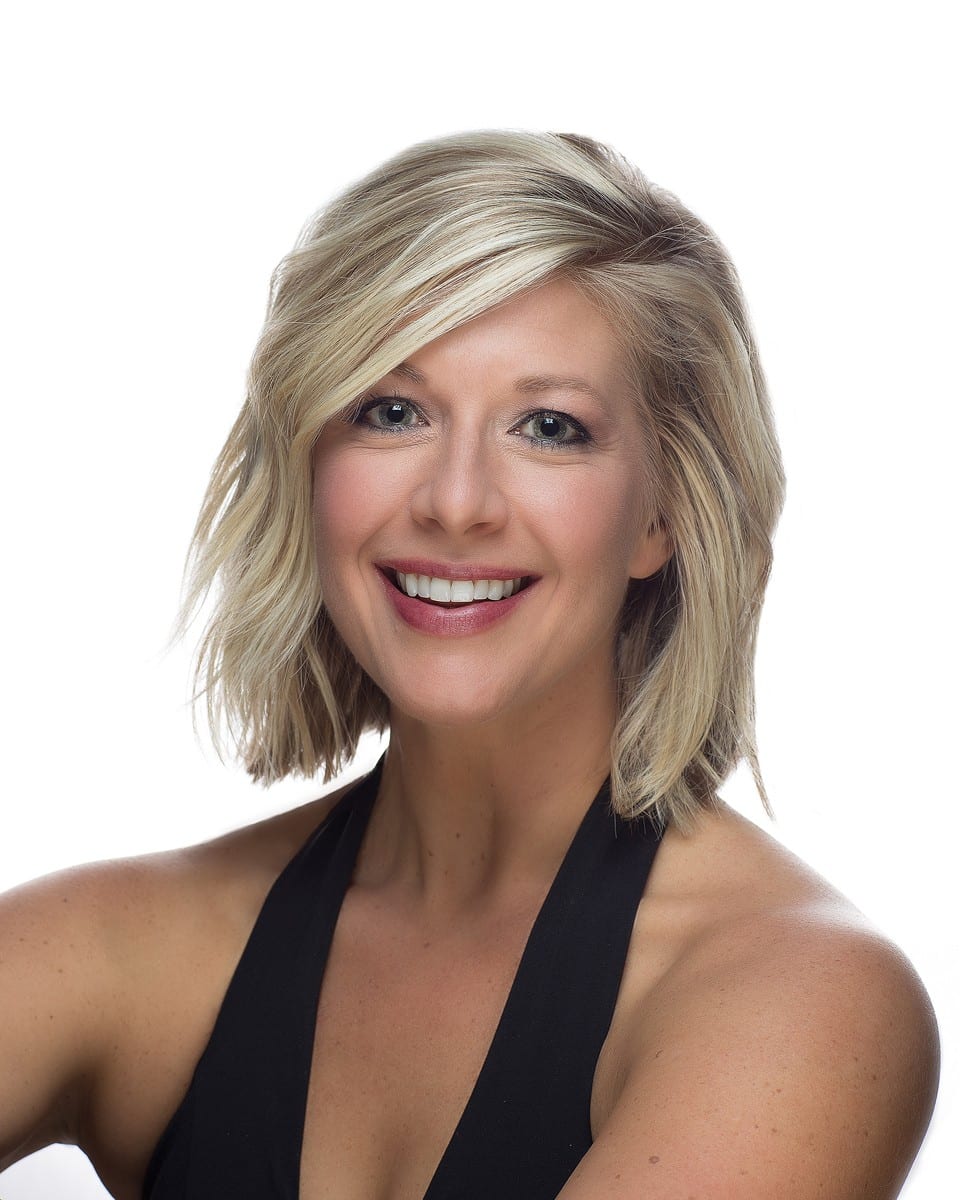 Emily is a Pilates Method Alliance Certified Pilates Instructor, comprehensively trained through Balanced Body and trained in Balanced Body MOTR. She first experienced the power of Pilates over eight years ago when looking for a form of movement that would help with chronic pain in her left knee from years of dance and softball. Emily is a passionate teacher who is committed to helping clients have a positive movement experience and feel confident in their bodies.
When not in the studio, Emily and her husband are avid hikers, having climbed 22 of Colorado's 14ers and hoping to tackle all 54! She also enjoys practicing yoga, going on camping and backpacking adventures and attending concerts at Red Rocks.
Email: emily@firehauspilates.com
---
Jessica Valant, MSPT, PMA-CPT
PMA Certified Pilates Instructor
Polestar® Pilates Practitioner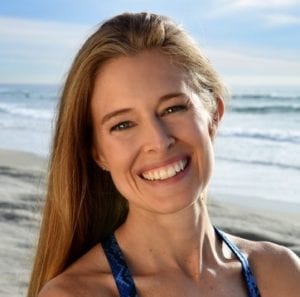 Jessica received her physical therapy degree from Regis University in 2000 and has been a licensed PT since then. She was introduced to Pilates in her professional life and quickly saw the amazing rehabilitation results that occur when combining Pilates principals with physical therapy treatment. She received her comprehensive Pilates training through Polestar in 2002 and became a Pilates Method Alliance Certified Pilates Teacher in 2009. Jessica believes all people deserve to experience freedom of movement, and she loves helping her clients feel powerful in their bodies. She has experience with many different injuries and physical conditions. After her own journey with endometriosis, IVF and pregnancy, she particularly enjoys working with women's health issues such as pregnancy related conditions, prolapse and pelvic floor issues.
Jessica and her husband have spent the past 11 years in Hawaii and San Diego and recently returned home to Denver. They have a fun and spunky four year old daughter who keeps them busy and laughing. She enjoys the sun, moving her body every day, a great cup of coffee and spending time with her family.
Email: jessica@firehauspilates.com
---
Kristi Lundahl:
Polestar© Pilates Practitioner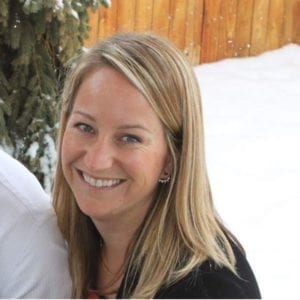 Kristi was introduced to Pilates over 8 years ago and has since made the practice a constant part of her life.  She has a background in gymnastics, diving, and collegiate cheerleading, allowing her to experience many different forms of exercise.  What she really loves about Pilates is that you can take the movement benefits with you throughout the rest of your day and week.  Trained through Polestar Pilates Education, Kristi is very excited to help others realize the benefit of proper movement.
Kristi is a Colorado native and enjoys all the outdoor activities offered in our beautiful state including skiing, rafting, and mountain biking.  She is a commercial airline pilot by profession and loves to travel with her husband Travis.
Email: kristi@firehauspilates.com
---
Carla Miller:
Polestar© Pilates Practitioner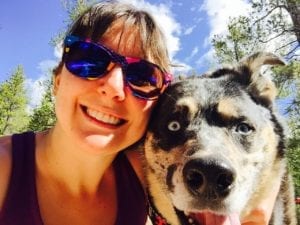 Carla received her B.S. in Nursing from Regis University in 2013. Having driven by Firehaus Pilates countless times on her way to school, she decided to give Pilates a try; it was love at first class! Three years later Carla completed the Polestar Pilates Rehabilitation training and has been teaching at Firehaus ever since.
When not practicing Pilates, Carla enjoys exploring all Colorado has to offer with her four-legged best friend Biner Dog. When they are not adventuring together, Carla enjoys cooking, gardening and going to the theater.
Email: carla@firehauspilates.com
---
Christina Kernan-Donley:
Polestar© Pilates Pactitioner

Christina first discovered Pilates while at physical therapy recovering from 2 back surgeries. Her physical therapist at the time had a small amount of Pilates equipment, and though she never experienced Pilates during her physical therapy sessions, she was introduced to the importance of core control. Always keeping Pilates in the back of her mind, Christina completed her physical therapy and then continued to use swimming as her sole source of exercise due to some residual weakness in her right leg; traditional forms of exercise seemed almost impossible due to these symptoms. 3 years later, Christina was still frustrated with her exercise restrictions and finally decided to pursue Pilates. She noticed huge improvements in her strength and function after just a short time, and the rest is history! Christina's love for Pilates led her to complete the Polestar Pilates teacher training program in 2017 and she is now focused on helping others who think they cannot accomplish their goals due to an injury.
Christina and her husband Curtis enjoy spending time doing any outdoor activity possible with their 4 children. When outside the Pilates studio, you will likely find Christina playing "chauffeur" to her kids, going from 1 school activity to the next.
Email: christina@firehauspilates.com
---
Kate Dixon:
Office Manager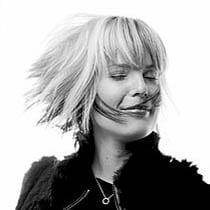 Kate discovered her love for Pilates after having her daughter Olivia in 2012. She needed a different type of workout from the circuit training she had done in the past, to help rehabilitate her body after pregnancy. Luckily, she found Firehaus and their amazing team. She has been a believer in Pilates ever since.
Kate was working as an independent interior designer and decided it was time to put her design business on hold and make a change. Being part of this incredible team was an easy decision! When Kate is not at the studio, you will find her outdoors hiking with her family and friends, working out or spending time with her daughter and husband.
Email: info@firehauspilates.com
---
JoAnna Liberatore:
Office Manager *On maternity leave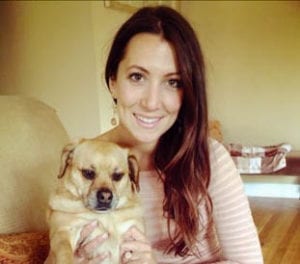 JoAnna found her love of Pilates after discovering it was something that helped heal her Thoracic Outlet Syndrome, which she had been suffering from for years after a car accident. She was so inspired by how much better her body felt, and the amount of progress she made in such a short amount of time, that JoAnna decided to enroll in the Polestar Pilates Comprehensive teacher training and become a part of the Firehaus team. She hopes to help others with chronic pain and teach Pilates classes in the near future. JoAnna has also experienced the benefits of Pilates during pregnancy (baby due this fall!).
When JoAnna is not at the studio, you will find her designing homes for her family business FJ Progressive, hiking with her dogs and spending time with family.
Email: info@firehauspilates.com
---
Katie Beer:
Office Manager

Katie was introduced to Pilates in 2013 when she took her first class at Firehaus. Having suffered with pain from multiple herniations and a discectomy, she had finally found something that helped alleviate her pain and strengthen her core. Having seen the benefits of Pilates firsthand, Katie is now passionate about the practice and excited to be part of the Firehaus Team.
While not in the studio Katie enjoys spending time with her 2 children, volunteering at their school, and managing their soccer teams. She also enjoys spending time at the beach and in the mountains.
Email: info@firehauspilates.com
---