Pilates props serve many purposes and offer a range of different effects on your workout. Props provide variety to standard movements and support as you learn new Pilates moves. Not only do props aid or assist you as you undertake Pilates, but they can also increase the intensity of the workout! No matter the reason, Pilates props, when used correctly, will ensure you get the maximum benefit when performing Pilates.
Don't miss our Holiday Sale!
Every year we offer discounts on all of our small Pilates props in the studio. Visit us at 3451 W 38th Ave in Denver on December 1st – 23rd, 2017 for great holiday savings you don't want to miss!
Firehaus Pilates strives to offer a range of different props and accessories to help clients maximize their Pilates movement and promote vigorous and efficient exercise. We provide many different types of Pilates props including:
Foam rollers: A vital part of Pilates, especially in rehabilitation, the foam roller helps keep muscles supple, release trigger points, and improve blood and lymphatic flow. Various density of foam rollers options are available depending on exercise and sensitivity to massages.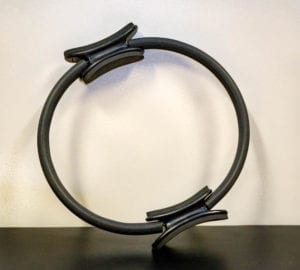 Pilates ring: Sometimes referred to under different names, the Pilates ring improves muscle tone, endurance, balance, and coordination. With many different uses and options to incorporate into Pilates exercise, the Pilates ring helps every part of the body from thighs to arms, pelvic floor to the chest! The Pilates ring is easily portable while traveling, too.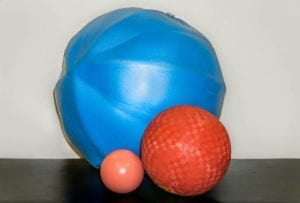 Exercise balls: Perfect for all levels of Pilates experience, the exercise stability ball is a versatile prop to help so many aspects of your body and mind! Use the exercise stability ball to maintain your concentration, improve strength and stability, and get even the smallest muscles and ligaments engaged and in use. The exercise stability ball is ideal for mat work, for athletic training, and for rehabilitation.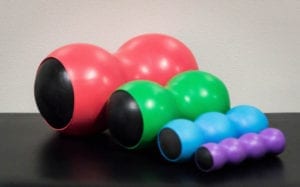 Much more: Check out what props and accessories Firehaus Pilates has to offer! If you're unsure or would like to try out a prop before buying, no problem – just talk to one of our instructors or sign up for a class that incorporates props. We are here to help!
Get the most out of your workout with purpose-made Pilates props and accessories!