Planning for or recovering from surgery? Pilates rehabilitation programs are designed to help you feel better in no time! From abdominal to spine surgery and hip to knee replacement, Pilates is an ideal way to rehabilitate your body and yourself.
1.     Pain Management and Control
Following surgery, it's important to control pain in order to:
Regain strength,
improve flexibility,
and aid mobility.
Rehab Pilates provides the specific guidance and training to learn the necessary stretches and basic, gentle movements that will decrease post-surgery pain.
With Pilates, you'll learn the correct alignment and muscle movement that helps to reduce both direct and referred pain, which is where different areas of the body attempt to compensate for surgical pain.
2.     Expert, Knowledgeable Instruction
At Firehaus Pilates, our instructors understand the many different kinds of surgeries and injuries that affect the body. More importantly, instructors are experienced in creating rehab programs that work with the prescribed recovery and rehab guidelines.
Our rehab Pilates programs increase resilience and recovery while restoring strength and balance to avoid discomfort or further injury. Several of our Pilates instructors have experienced extensive surgeries and used Pilates as part of their rehabilitation programs.
3.     Education and Insight
We find the most successful rehab Pilates programs result when a client has a thorough understanding of their condition, the surgical procedure, and how the anatomy may have been affected. Our rehab Pilates programs educate clients to better understand how particular situations and injuries are affecting the whole body.
Learning about why a particular rehab Pilates program is prescribed helps you become more confident in the movements while increasing patience as your body adapts to new workouts and recovery.
4.     Get Your Life Back!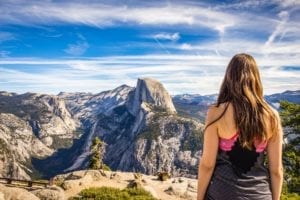 The goal of all rehabilitation is to help you restore function, increase strength, improve flexibility, and develop healthy movement patterns. Pilates will not only allow you to move pain-free, it will introduce a new way of wellness that will get you back to living your life!
You can expect our rehab Pilates programs to help you work through recovery at the right pace for your body. We are with you every step of the rehab way!
If you, or someone you care about, are considering rehabilitation options, consider Firehaus Pilates! We are experts in care that can prepare you for an upcoming surgery or guide you through a complete rehabilitation program. Contact us for more information!